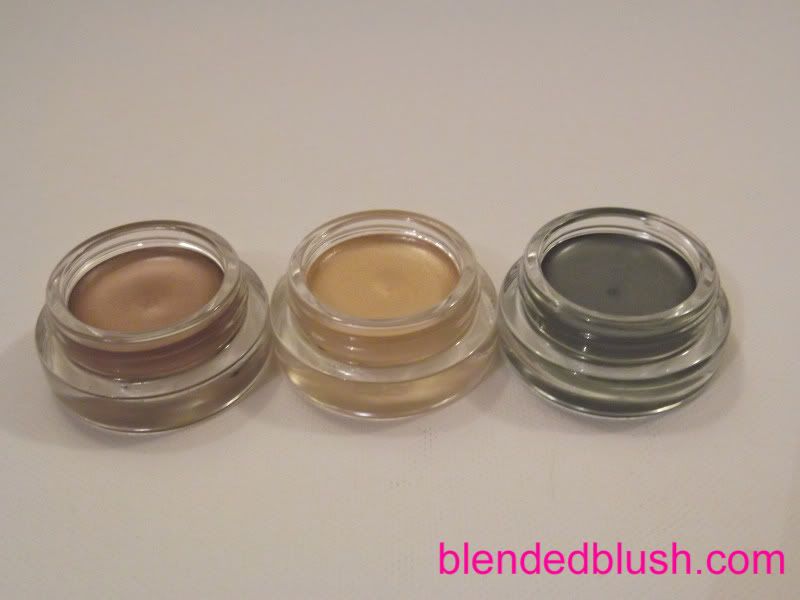 (35 - Bronze on Bronze, 05 - Eternal Gold, & 55 - Immortal Charcoal)
I managed to get my paws on three of these cream eyeshadows. They've caused quite a stir over the water and I can totally see why, I love them!
I'm allergic to most cream-based eyeshadows and have extremely sensitive eyelids, so attempting to wear these was a challenge, but one worth taking! I used "35 - On and on Bronze" all over the lid and didn't feel the need to apply any other shadow as it gave a wonderful lid colour as well as giving a defining socket colour. I used "55 - Immortal Charcoal" as a upper lid liner. The shadows are very creamy and easy to apply. I didn't experience any creasing at all.I wouldn't say they can survive a full 24 hours, after 10 the bronze had faded to a delicate champagne colour but it was still beautiful.
(35 - Bronze on Bronze & 05 - Eternal Gold)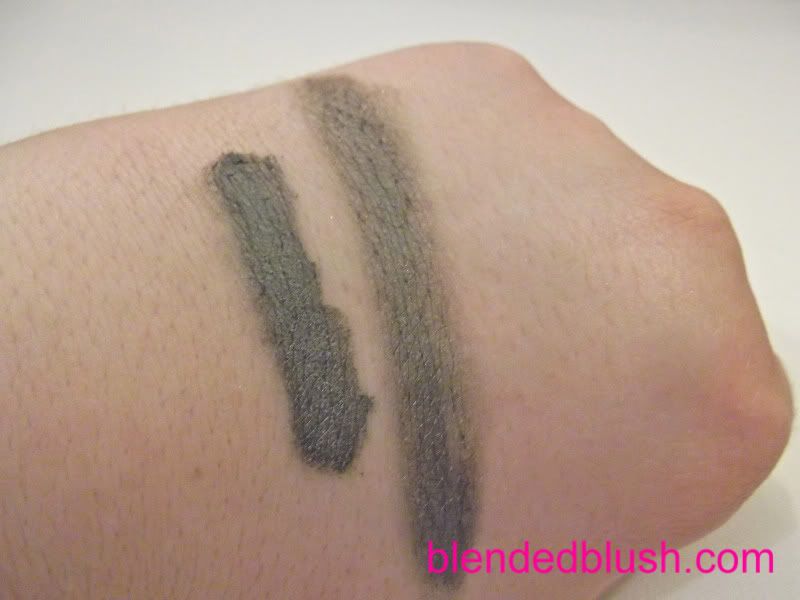 As you can tell, the bronze on bronze is my current favourite and I have a feeling its going to be my "go to" shadow! Move over MAC paint pots! As far as I can tell, us UK lot will be getting seven shades, the three photographed, a purple, a taupe, a turquoise blue and a shimmery silver. Although I haven't seen the silver, the other shades are available at Superdrug for £4.99 each and there is currently a 3 for 2 offer on all Maybelline products.
Want one of the three colours photographed? Watch out for a giveaway in the next post coming very soon!