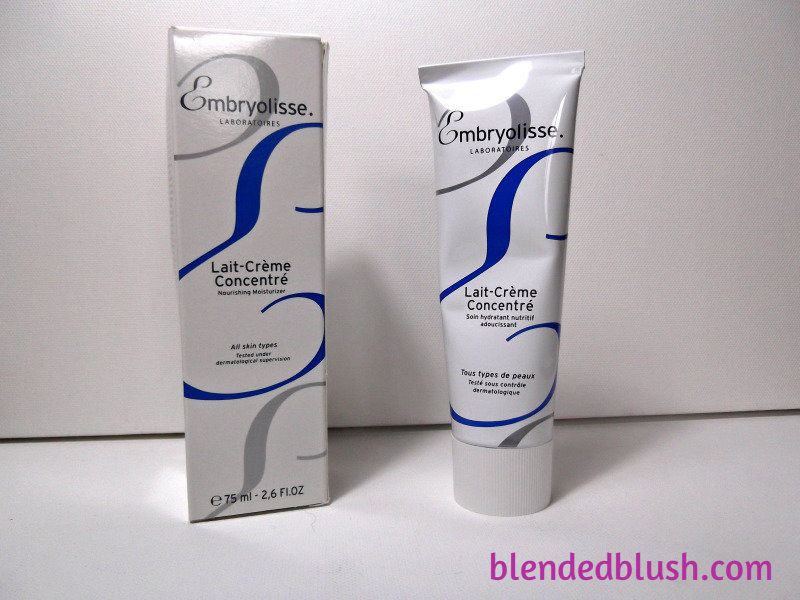 I've been trying to find a suitable moisturizer for some time now, and the Embryolisse Lait-Creme Concentre was on the list of ones to try. At £17.50 for 75ml, its not cheap nor is it the most expensive on the market but with it being suitable for all skin types and its added use as a make-up primer its a pretty good deal, not to mention a space saver within your kit.
I enjoyed using this product, it felt more of a high-end moisturizer and saved time when running about attempting to apply make-up. After using the lait-creme for six weeks though, I started to notice slight bumps and small spots along my jaw line and neck which have now disappeared after discontinued use.
The packaging is a bit of a pain in the arse. I cant help but feel if you bend the tube to much it might split. A plastic tube would be better.
From the reviews I've read in the past, most people adore this product. I can understand why this is a staple in some make-up artists kits and I will probably add it to mine but I wouldn't use this daily.
Hope this helps!